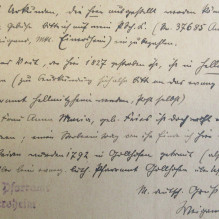 Certificate of descent; © IWM London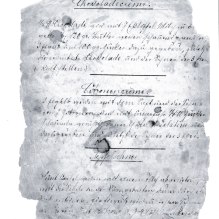 Recipes from H. Reis and H. Morgenstern; © H. Zetter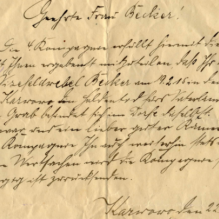 private letter to frau  becker
; © europeana
I value your privacy. In my portfolio, you will only find examples or references from clients who told me that they are happy for me to display them on my website.
 Claudia was an incredible asset to the Transforming IWM London team in her time volunteering with us. She approached emotionally- and linguistically- challenging collections of material with enthusiasm and delivered a consistently excellent series of translations. These were presented to curators in a clear, concise style and with linguistic context to explain nuance. Her work will be of immeasurable value to the new Holocaust and Second World War Galleries.
In all aspects Claudia was a superb translator, and we happily endorse her work and know that Claudia would be an excellent translator for any project, modern or historical.
J. Carlin, Imperial War Museum (London)